Immanuel Baptist Church of Syracuse
In the heart of the city with the city at heart

Welcome to the webiste for Immanuel Baptist Church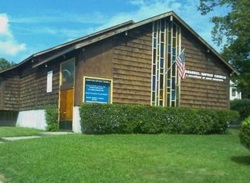 We are without apology an old fashioned Bible believing, Bible preaching, fundamental, independent Baptist Church.

We believe in the virgin birth and deity of Christ; the blood atonement; salvation by grace through faith in Christ; and His pre-millennial return.
Our worship is traditional with an emphasis upon expository preaching and we use only the King James Bible.

Hebrews 10:24-25
24 And let us consider one another to provoke unto love and to good works:
25 Not forsaking the assembling of ourselves together, as the manner of some is; but exhorting one another: and so much the more, as ye see the day approaching.

Contact Information:
329 Hawley Ave
Syracuse, NY 13203
315-472-9752

Please click on some of the links on the top of this site to learn more about our church.






---